Regular price
€999,99 EUR
Regular price
€1.499,00 EUR
Sale price
€999,99 EUR
Unit price
per
Sale
Sold out
Free 4-10 business days shipping across Europe [ No Custom or Import Duty ]
Share
View full details
FEATURES

SPECIFICATION

FAQ's

POGOCYCLES
Highlights
All-in-one Solid Design
The frame is made of high-strength aluminium alloy and designed in one piece with no welds, which is solid and good-looking. Thanks to the all-in-one design, KugooKirin G3 is tougher and more durable, perfect for your cross-country ride! 
1200W Strong Motor
The 1200W powerful motor with dual heat dissipation provides you with constant and strong power, enabling the e-scooter to speed up to 50km/h. Running with G3, your ride will be more powerful and more durable.
18Ah Large Battery
Equipped with an 18Ah large lithium-ion battery pack, KugooKirin G3 can run up to 60km on a full charge, which is definitely a great partner for your long-distance ride!
Climbing up to 30°
Thanks to the strong power supply, KugooKirin G3 is able to adapt to a variety of terrains and climb an uphill slope of 30°. Your cross-country ride will have more fun and excitement.
LED Touch Display
The advanced LED touch display is designed for showing various real-time data, such as speed and battery power, and also for multi-function control, which makes your ride smarter, easier and more interesting.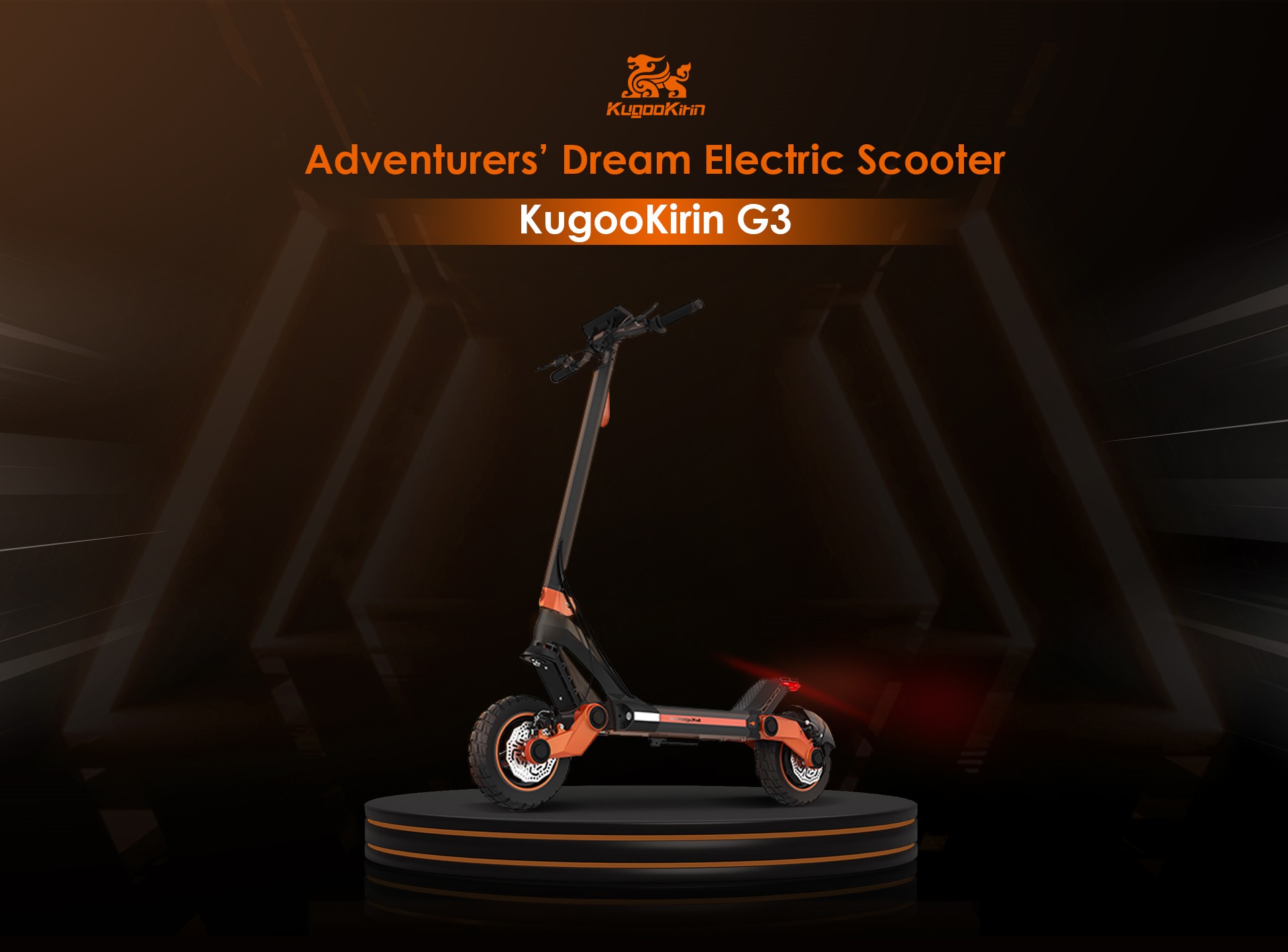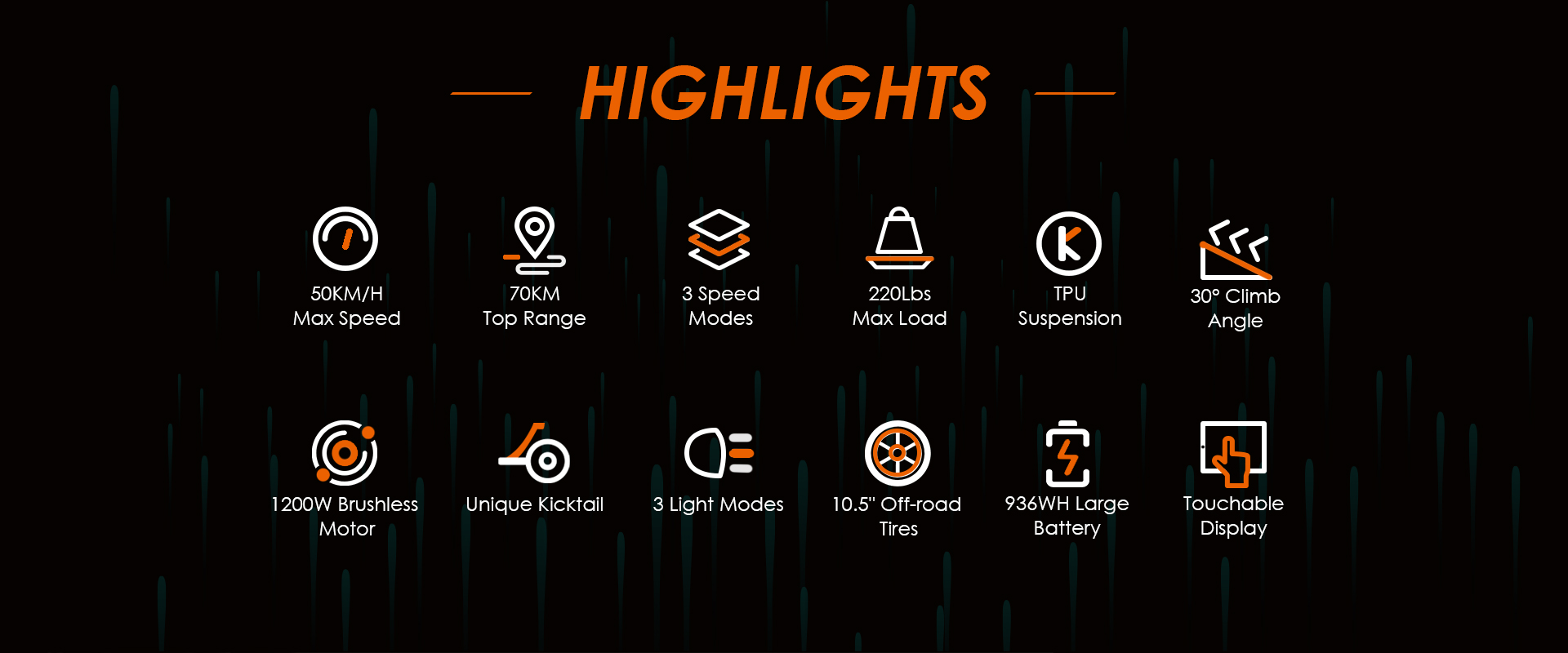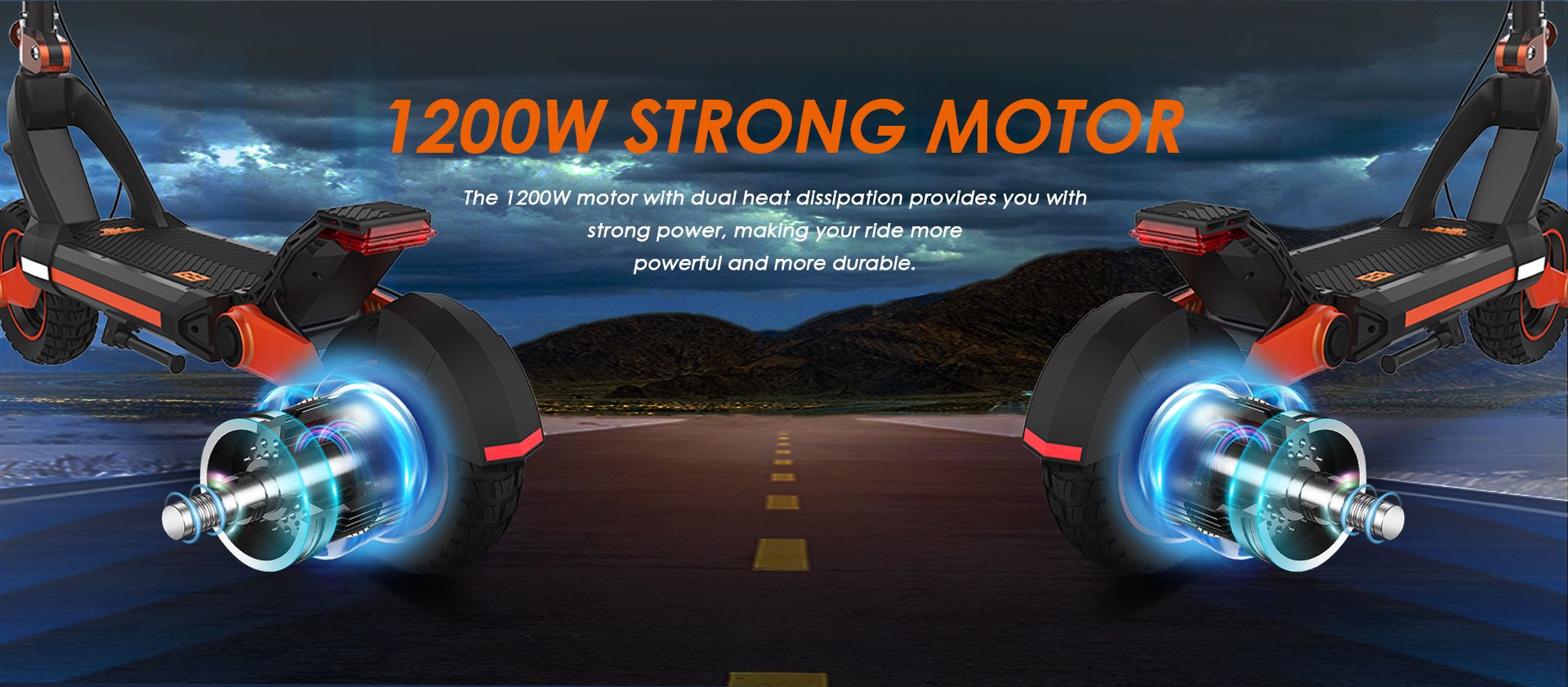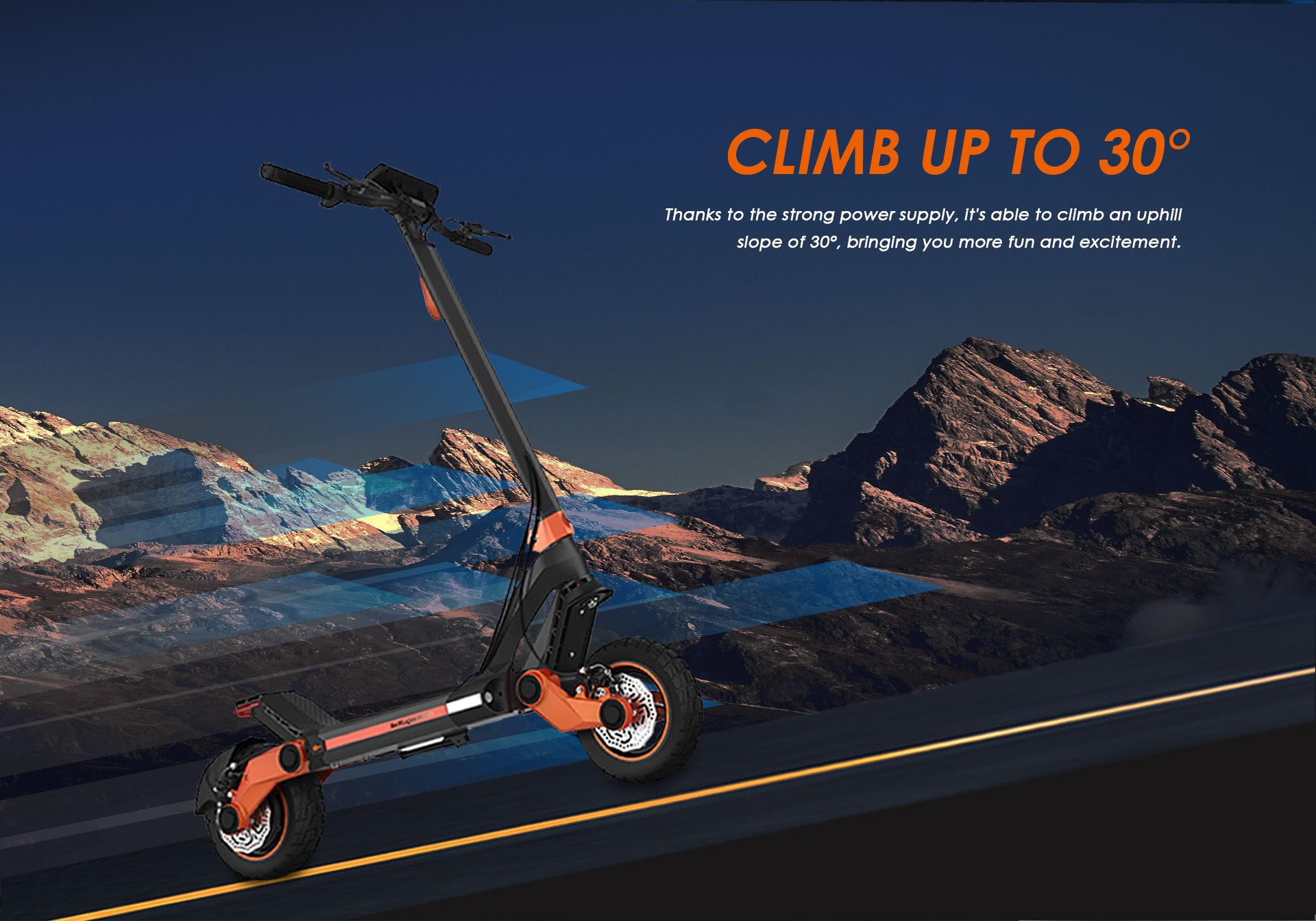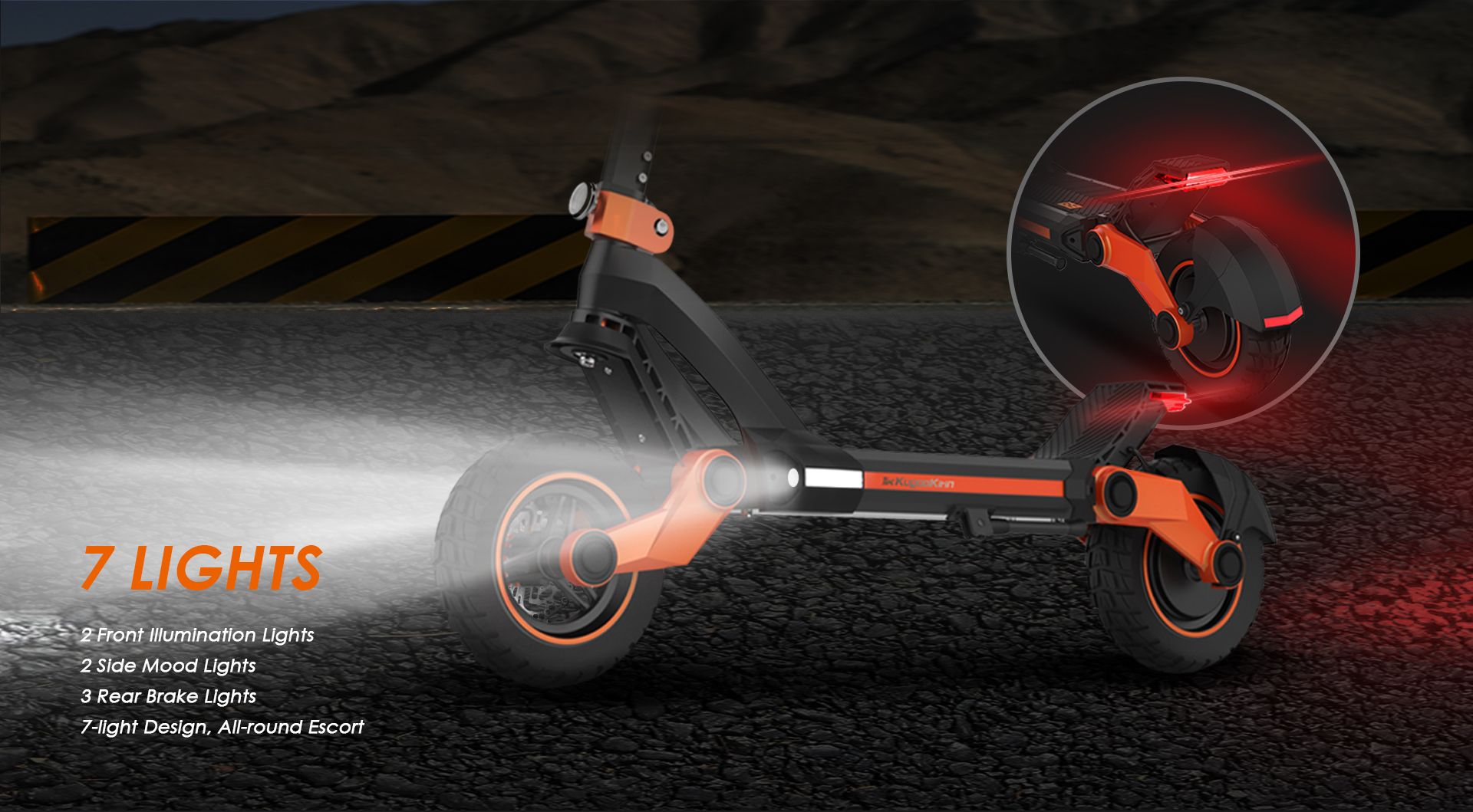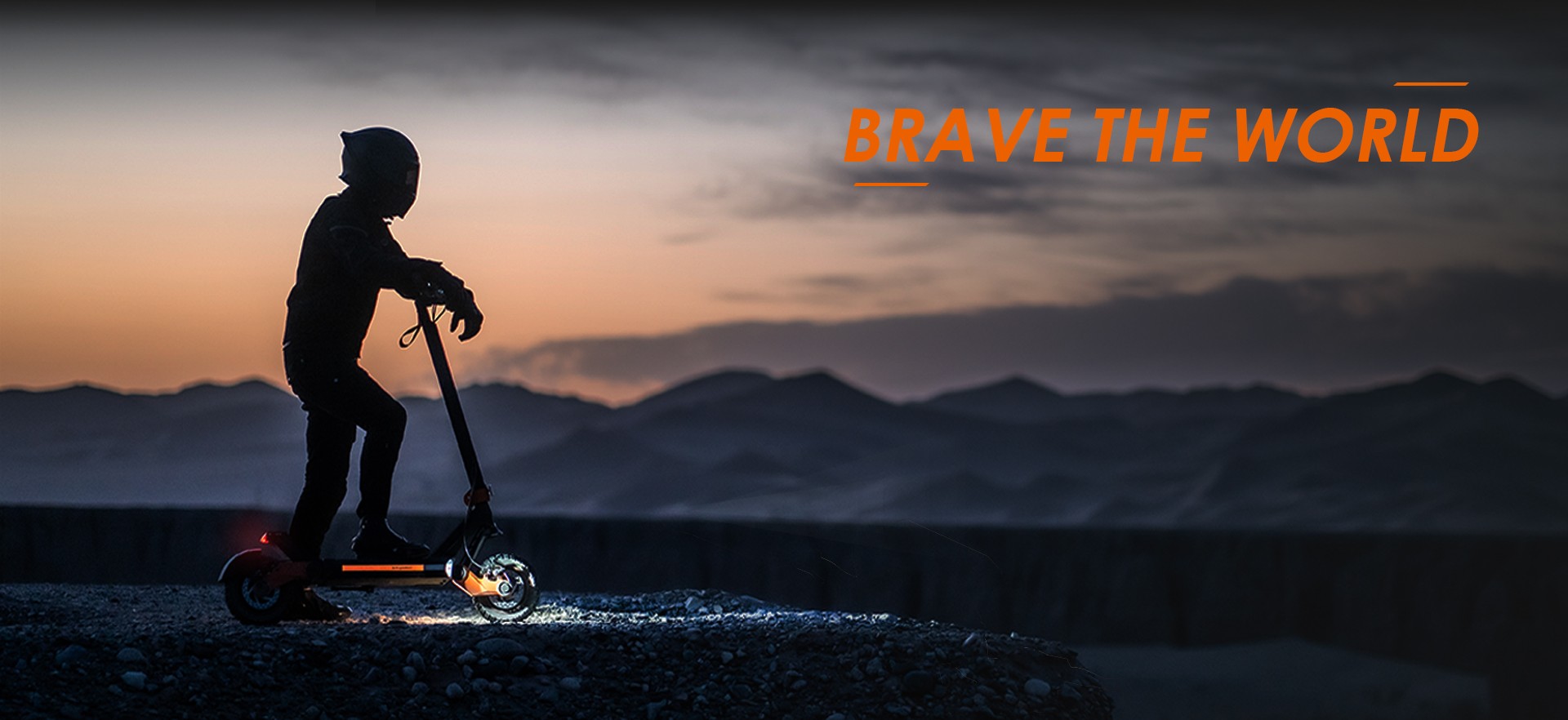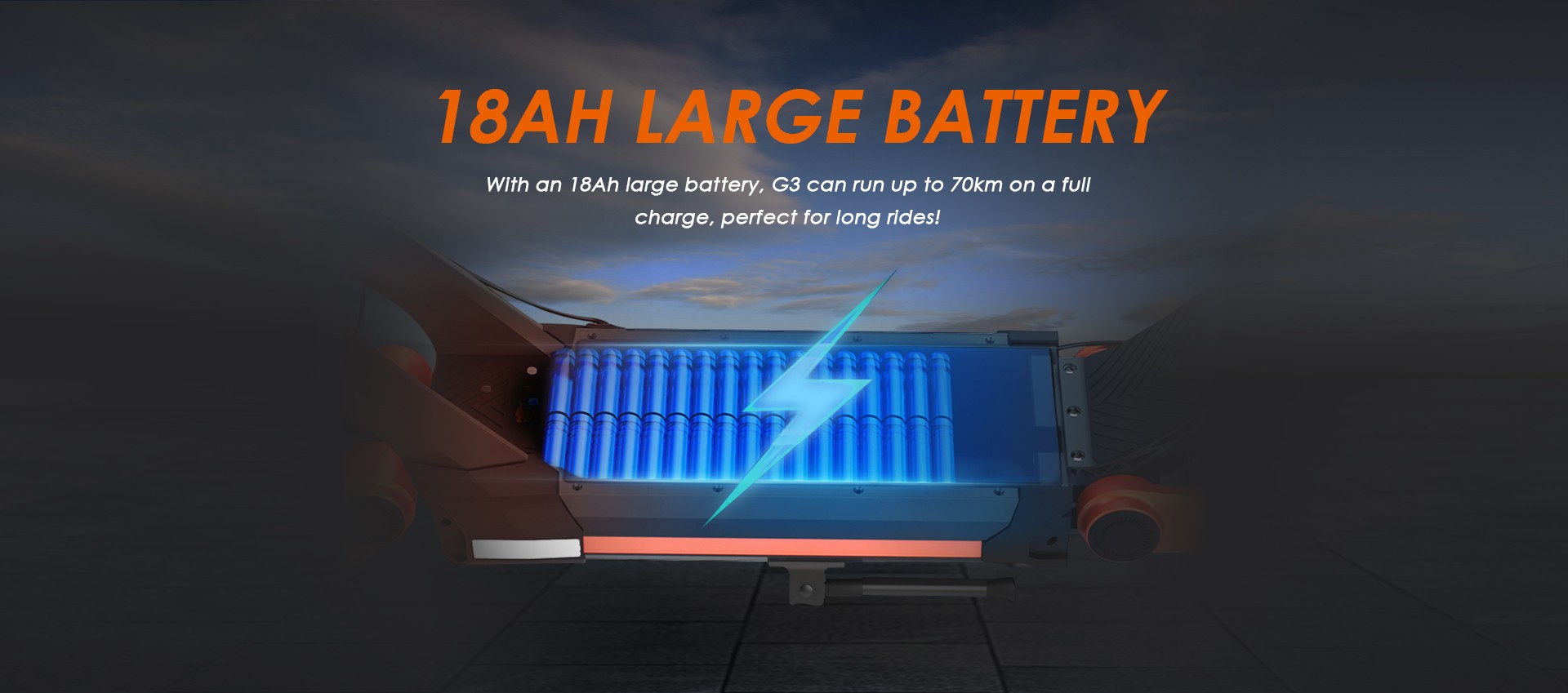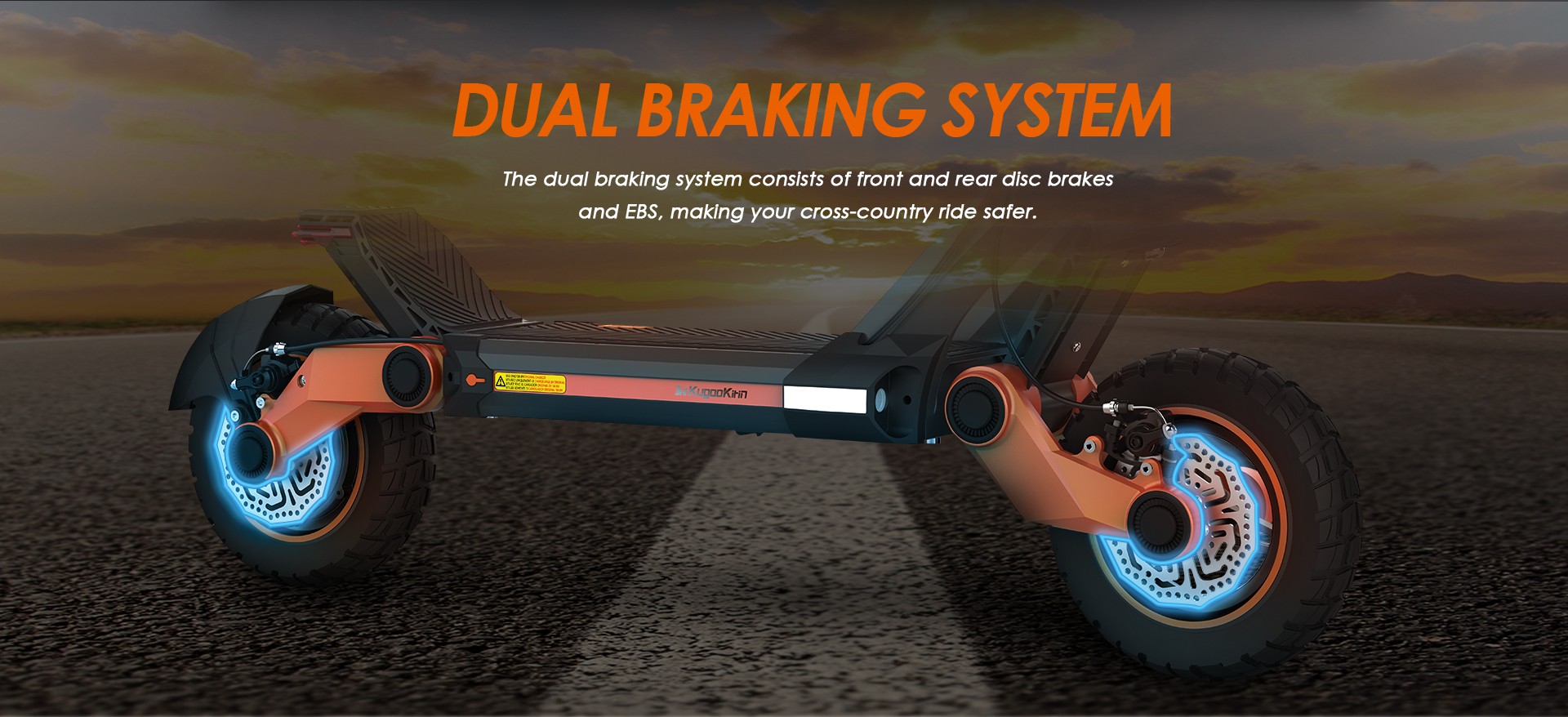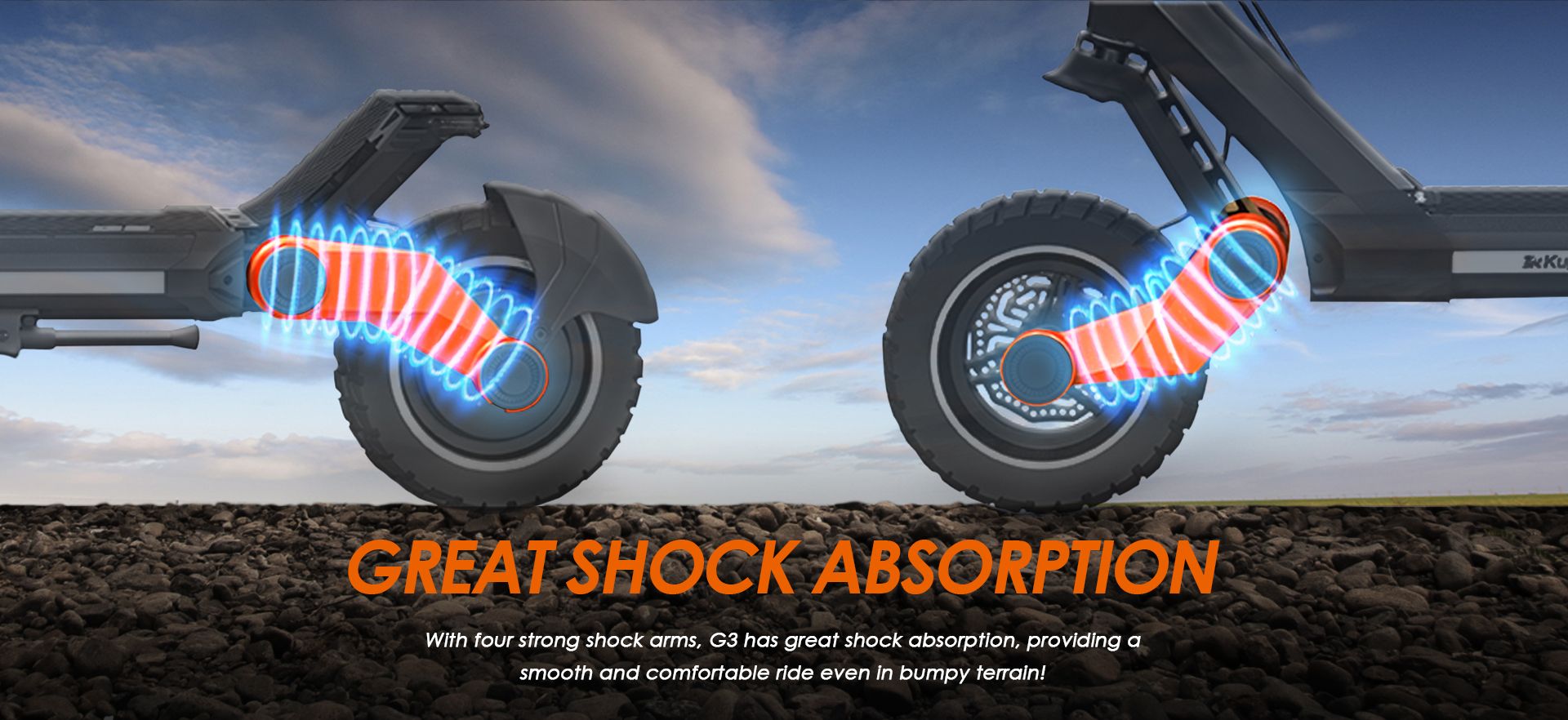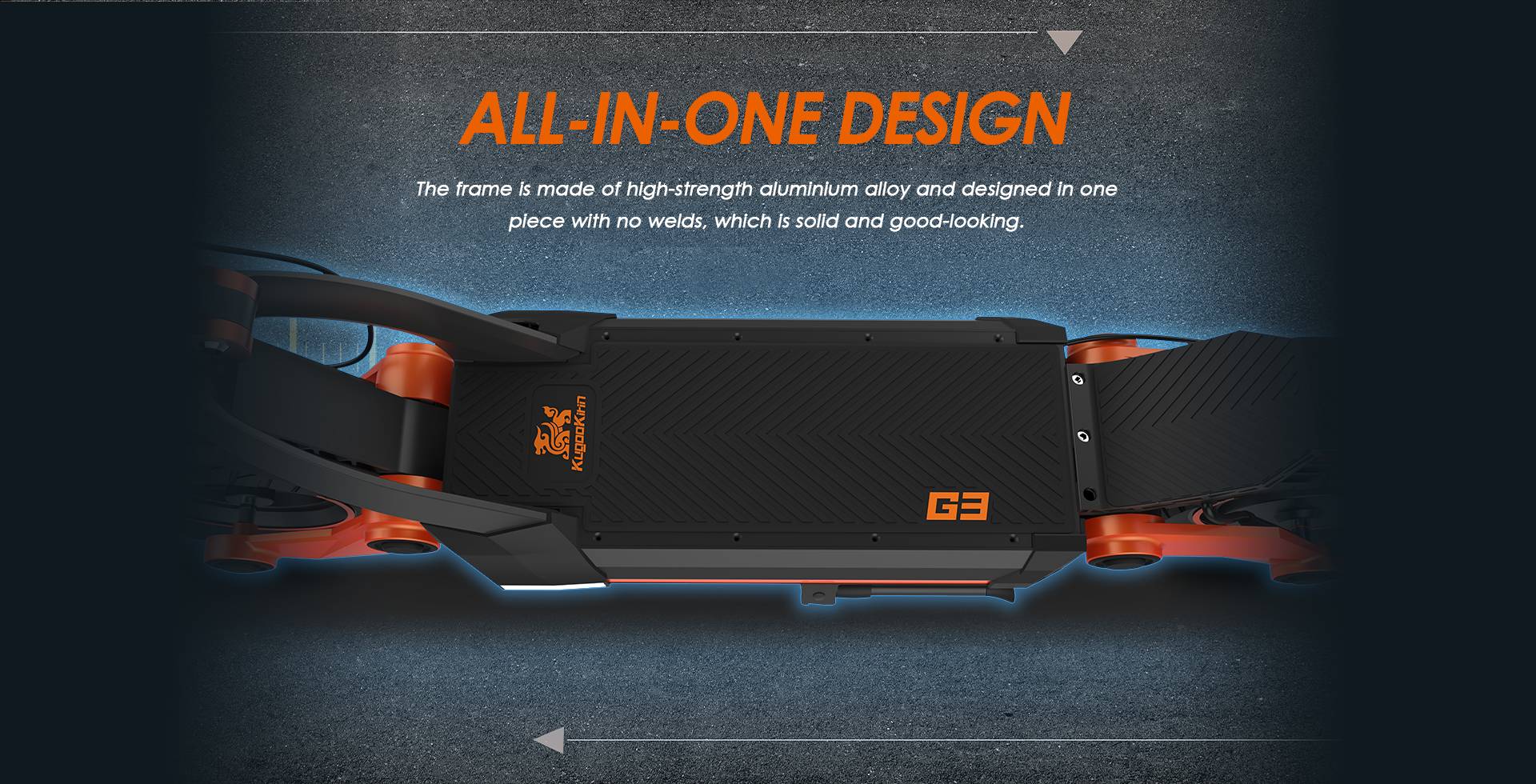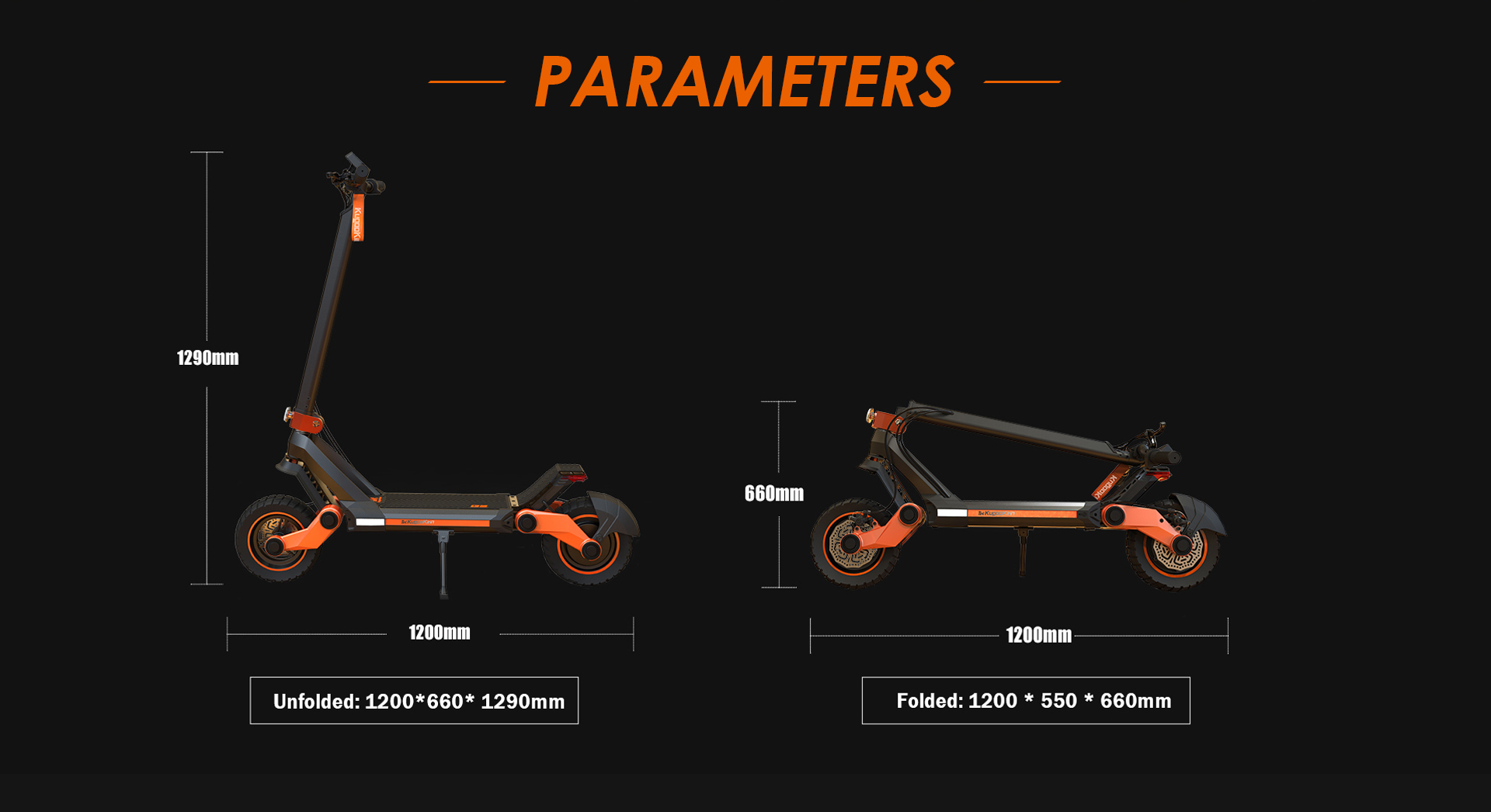 Product Parameters

Model

G3

Package

Size

1200*290*595MM

G.W.

31+/-1KG

Basic Spec.

Unfolded Size

1200*1290*660MM

Folded Size

1200*550*660MM

N.W.

25+/-1KG

Length of Handlebar

660MM

Height of Footboard(above the ground)

180MM

Size of Footboard

220MM*475MM

Max. Load

100KG

Waterproof Level

IPX4

Material of Frame

Aluminium Alloy

Speed Level

Level 1

25KM/H

Level 2

35KM/H

Level 3

50KM/H

Braking System

Front & Rear Disc Brakes + EBS

Uphill

30°

Max. Range

70KM

Braking Distance

≤4m

Max. Speed

50KM/H

Max. Idle Speed

60KM/H

Motor

Rated Power & Voltage

1200W, 48V

Max. Instant Power

≥1000W (Under a limit of 25A)

Max. RPM

1000rpm

Max. Output Torque

≥25N.m (Under a limit of 25A)

Accelerating Mode

Sine Wave

Type

One-piece Hub Motor

Battery

Capacity

18Ah

Voltage

52V

Charging Time

8h~10h

Protection System

BMPB-509-14S-20A-02M43-0546GXX

Standard Power Consumption

936Wh

Brand

Yonglida

Charger

Input Voltage & Current

100~240V, 3A

Output Voltage & Current

58.8V, 2A

LED Headlight

LED Qty

2 (Left & Right)

Power

1W

Beam Angle

60°

Tire

Size

10.5" (10.5"x2.75"-6.5")

Type, Material

Pneumatic, Rubber

Best Tire Pressure

220-230kpa

Brake Disc

Outer Diameter

140MM

Thread Root Diameter

33.3MM

Display

Type

LED Touch Display

Size

175*52MM

Content

Speed/Battery Power/Distance/Temperature/Current/Voltage/Cruise Control/Speed Mode/Start Mode/Light Mode/Mileage Unit

Function

Activating cruise mode, removing speed limit, switching mileage/speed unit, speed mode, light mode, etc.

APP

Compatible with

G3, MINI2

Package List

1 x Electric Scooter, 1 x Charger
1 x Manual, 1 x Tool Kit

Note: the max range is achieved under the following conditions: 65kg load, 25″C temperature, at speed level 2, with no strong wind. The braking distance is achieved by dry braking at a speed of 15km/h.
Why should i get an electric scooter?
Fuel savings: One of the significant advantages of the electric scooter is substantial for the pocket of the final consumer: the considerable savings in gasoline.
Extremely Convenient: Get from Point A to Point B fast, no more waiting for the bus, waiting for the taxi. Simply unfold your scooter and you are ready to go.
Ecology and respect for the environment: Every time we use an electric scooter we are contributing our bit to that ecological spirit that should be present in our daily lives.
As a beginner, how to pick the right e-scooter for myself?
Hi there, you should consider it regarding the below factors: Safety/dimensions/ performance/comfort/cost/riding condition, click here for more information.
Can i ride an electric scooter on sidewalk?
You cannot ride an electric scooter on a sidewalk. Furthermore, if you are crossing an intersection, you must walk the scooter across it.
Where to get my e-scooter fixed if i lived in Europe?
KUGOO provides a reliable warranty that is processed in the most hassle-free way possible, we built a after sales service center in case of there are any warranty problems.
What should i pay attention to while riding a scooter?
Good day. Safety first, you should wear a helmet while start riding it and be ware of the local weather, then watch for the hazards on the road, never forget to lock up your scooter after a ride.
What can i do with this scooter?
Hi there, an e-scooter is a great invention for modern life, with its help you could spend less time not only on commuting, but also going out for a riders gathering/go to school/meet your friend and whatever you need to do on foot, now you can do it with this scooter.
What's the difference between an electric scooter and electric bike?
Electric scooters are non-geared two-wheeler that work like a regular scooter but run on electricity. The components and other electrical parts all covered that give the rider an extra layer of safety, on every route.
How can I clean my KUGOO product?
You can keep your scooter sparkly clean! We recommend using a damp cloth to wipe down your product, we've found that using a dry scrub brush gets the job done nicely. Do not immerse soak in water. Products are not water proof just water resistant.
Can your e-scooter be folded?
This KUGOO scooter is a completely foldable electric scooter(patented). The folding process is done in 3 seconds.
🚚 Shipping - Free shipping on all orders to anywhere in Ireland and Europe. 7-15 business days delivery time.
💝 Return & Refund Guarantee - 30 Days Hassle Free Returns & 12 Months Warranty. Please refer to t&C .
📞 Customer Support - Please email us at support@pogocycles.com. Our support team will reply within 8 hours.
*Accesories shown in the pictures may be optional or available to buy seperately
*Product specifications like battery are directly mentioned by manufacturers and they are under optimum test conditions, they may vary with external factors
Law:- Its completely legal to buy, sell and own an e-scooter in Ireland. At the moment, privately-owned electric scooters are illegal to use on the public highway in Ireland & the UK. However they can be ridden on private land.
G3 scooter.
Great stable scooter, fast but in mode 3, used a lot of battery power. Tyres Great, however I would have liked soiled Tyres,on the G3, at speeds, the fare of a blowout, one would feel much more comfortable.